A Global Green Makeover for Construction
Restoring Trust In ConstructionaA Global Green Makeover for Construction
Demand for green building is vast, but the industry needs structural change.
As green building becomes even more important and popular in 2020, and as it continues to include additional aspects of "green" such as sustainability, Internet of Things, healthy, and safety, the designing and building of green buildings will become even more important locally, nationally and globally. Driving the opportunities in green building are the overall economic indicators of the global construction industry. The PwC-sponsored report Global Construction 2030 forecasts that the volume of construction globally will grow by 85 percent, to $15.5 trillion worldwide by 2030. Three countries, China, the U.S. and India, will lead the way with 57 percent of all global growth.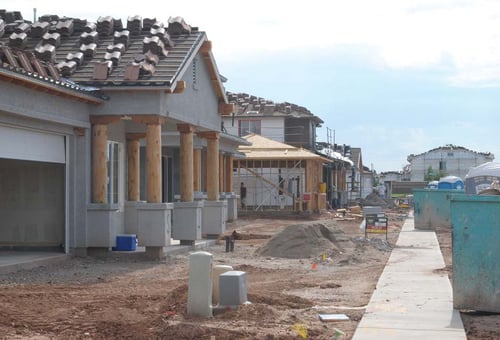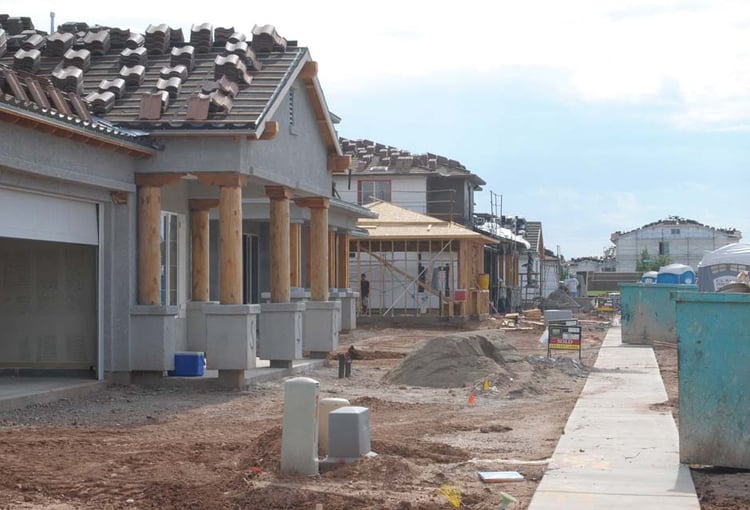 Green construction is expected to grow to $15.5 trillion worldwide by 2030.
It is within that scenario that green building has the potential to experience its share of that projected growth in the next 10 years. It is also the situation in which building product manufacturers, financial institutions and technology companies will be responding to greater global opportunities within the green building market over the next decade.
National Association of Home Builders (NAHB) economists continue to provide insight into the various U.S. regional outlooks through short- and long-term forecasts. The association gives a presentation at the International Builders Show each year.
These reports and projections are helpful guides, but even economists joke about the search for a "one hand economist" because so many economic projections tell us one thing and then say, "on the other hand…." and go on to mention that the exact opposite could also happen. But these outlooks are good to consider in planning your own business strategies for 2020 and beyond.
Green Buildings Are 'Systems'
Many green building elements have been around for a long time, and new ones are constantly being developed. As the demand for buildings increases and new people enter the design and construction professions each year, the need to emphasize how these various components work together is an increasingly important factor. Understanding the system of green building is needed to continue to improve the overall efficiency and effectiveness of the building industry in general and specifically.
All buildings are complex systems. Green buildings are no exception. There is the challenging need to balance cost and budget issues, and time schedules. As the awareness of green building increases among clients, designers, architects, builders, subcontractors and consultants, the need for a systems-thinking approach will become necessary.
To successfully design and build a green building requires knowledge of how all of the pieces work together. Aesthetics, architecture, structural, mechanical, electrical and lighting, plumbing, safety and fire protection, audiovisual equipment, appliances and equipment, health, and how to meet local codes and requirements are all part of the challenge of any building. They are certainly a significant factor in successful green building projects.
Because we rely on a team of consultants and subcontractors to provide the specialized knowledge of each of the trades and each piece of equipment, the best situation would be if everyone, including our clients, knew as much as possible as to how their specialty, selections and decisions fit in with all of the others. But often, that is not the case. So, it falls on someone to know about how they all work together.
In many cases, that might be you. Because each project is a variation on the overall themes involved in green building and is also affected by our clients—and their interests and knowledge, the marketplace, and local geographic and climate conditions—the availability of products, materials and talent for the team you build for each of your projects can be a considerable challenge.
Even how we do our business and how we communicate within the building team continues to change and evolve as the internet, smartphones, software and online conferencing are more frequently used in attempts to make our projects more efficient and manageable. This will also continue to evolve in 2020 and beyond.
New Products and Materials
Being able to rely on proven products and materials that we have used before, as well as methods and procedures of doing work that have worked in the past, is great. The challenge is doing so in an industry that continues to change.
As many trade shows and conferences demonstrate, there are more products and materials every year. In the area of custom home design, it's often clients who suggest these new products and materials for their projects. Remaining aware of product availability as manufacturers discontinue some older items and introduce newer ones can reduce projects delays.
Safety, Access to Energy and Innovations in the Building Industry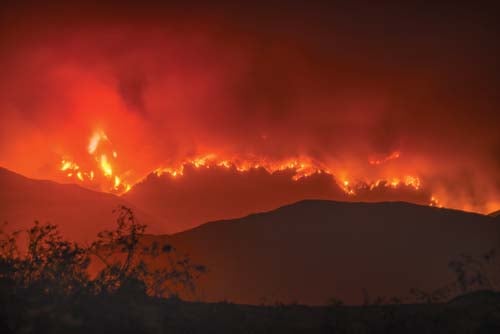 Natural disasters such as wildfires will lead to additional advances in reliable power production and related safe construction programs for builders.
Wildfires, flooding and other weather-related events can change priorities in your area. Some of these devastating issues need to be addressed before the disasters occur, through design and construction. This is an important part of being a green builder.
The wildfires in Western states have resulted in the shutdown of utility company-provided power in many communities. This has increased the need for reliable sources of energy before, during and after any catastrophe. New solutions are being developed and will be introduced and further written about in 2020.
The offsite construction of trusses that can be shipped to the site and installed have been around for decades. Additional building components are being developed, such as cross-laminated timber (CLT) and steel components created offsite in factories, to entirely steel-framed, furnished modules for hotel projects. There is also the use of 3D printing, but that's still in the developmental stage and we'll have to wait to hear more.
Healthy Buildings and Design for Human Health
Aesthetics, safety and health are now among the top elements that homeowners and building owners desire and expect in their structures. Green builders can take a leading role in these areas in the coming years.
As the focus of healthcare, nationally and locally, expands to not just being about "sick-care" treatment but to also to include an increased focus on reducing health problems before they occur, the role of architects and builders as providers of healthy environments becomes even more clear.
Each year, more health issues are being connected to environmental or functional matters. As we increase our ability to provide healthy, green homes, we contribute to the overall health of the people living in our buildings. This is an important component of the healthcare system for any nation. Healthcare professionals and agencies in the U.S. and other countries agree that anything that can be done to reduce accidents in the home, and environmental causes of poor health, will help significantly.
Related to injuries is the issue of "Designing for All." Accommodating all ages, those with short-term and long-term disabilities in a family, or any limitation that visitors to a family may have, can also extend the value of the buildings we create by increasing the length of time that people can remain in their homes.
Throughout 2020 I will continue to cover examples of what to consider for your projects. From updates on what exterior building products meet the new fire regulations that are being developed and implemented, to new products that can provide power when the utility company shuts down their supply of energy, to other ideas and products for new homes, communities and non-residential buildings, for you to consider.
Throughout the year, Green Builder provides a great, broad overview of green building, as well as focused information, conferences and awards programs that recognize efforts of green builders. Continue to remain informed and increase your own knowledge for your own success in the green building industry in 2020 and beyond.