Every week a new ICO comes along with big promises to disrupt some multi-trillion dollar industry. Some no doubt have potential, others more hype and empty promises, while some flat out flop. One project that promises to age gracefully is AECROS a.k.a Block Members.
Work not done shows proof of laziness. If you want to see proof of work, what better way than to build a smart-green building with blocks registered to a digital counterpart. Talk about POW that speaks for itself! Block Members are serious about making blockchain literal as much as revolutionary.
Deconstruction Soon to Overtake Demolition
Tonnes of waste are created with each demolition. With each demolition comes a price paid by the economy and environment. The life cycle of a building is 30-50 years. A small demolition can generate over 20 metric tonnes of waste and major cleanup costs. Over the past decade, construction has flourished like never before, which also implies heavy economic and environmental costs.
Not only are reconstructible buildings a new thing, but will be here to stay like Bitcoin. Remember those childhood fantasies we've all had before of wanting to move your house whenever moving? That house you had grown up in, had become so attached to, brought tears to your eyes when you had to leave it, the memories, and all your friends behind? Block Members wants you and your family to keep those memories alive. With AECROS you get to move and keep your house by deconstructing and rebuilding in your new neighborhood. A lot of people are intrigued by this concept.
The BIM Concept
6D Building Information Modeling (BIM) refers to the intelligent linking of individual 3D CAD components or "assemblies", allowing for the deployment of 'puzzle piece blocks' that fit together like a Lego. AECROS' unique solution uses a novel invention of self-cementing blocks. Blocks can be assembled and disassembled, a building can now be relocated or rebuilt with another layout using its original blocks. Panels are easily replaceable by design for easy replacement when a design becomes dated. Easy-to-adjust panels lets you relocate a kitchen or bathroom in a few hours.
Construction 2.0 is tokenizing real estate, disrupting a $10T a year construction industry, and putting money back in your pocket. Just imagine, futuristic construction around you, and your smart-green home being built solely by smart machines on quantum, AR/VR, LoRa beacon, BIM, blockchain, digital twins, and IoT. All uniquely integrated to run a construction without the need for manual labour altogether or heavy human oversight. Notably, there are certain limitations, for example, manual labour will still be required to provide professional services such as electrical and plumbing.
The Mission and Vision
AECROS is a team with 3 decades of experience in construction (a live business). Our offer can persuade any multinational to buy up lion shares of our tokens. Business people are in business to make money which sets money management at the forefront. From sourcing the cheapest suppliers to quick turnovers and small profits, the big guys are always hunting quick but lasting bargains that will rapidly put AECROS under the microscope. We provide the best building cost analysis anywhere in the world, the fastest delivery time (over 90% faster), the most cost-effective solutions, fire-hurricane-and-flood protection, the highest durability standard, and easily adaptable interior layouts. There's a saying 'the good ol' days', with us you can say 'the good new days'. Our plans at AECROS are larger than our potential $1.2T market cap. We are charting uncharted waters, creating new technology, new opportunities, a lifetime game-changer that you can be a part of by joining the BEST ICO for 2020.
Furthermore, a demand so great awaits. Multinationals, franchises, governments, VCs, and other large players will only line up for their grab.
Block Members' unique concept is well received in any circle it's introduced. Following the overwhelming feedback AECROS is receiving, no doubt this will be a hot ICO. You'd have to be very silly to give up the chance to build an elegant house at $50K while market value shoots it to $200k after completion. Houses can be built within a week. Interior designs and outer finishes are endless and can be edited from the comfort of your home, on your smartphone.
Say, "I want to build my house, apartment, office, hotel or mansion the AECROS way." www.blockmembers.io
RELATED ARTICLES
Have you ever done construction or renovations and after the initial cost is assessed end up having to go to the bank for refinancing? Or Read More »
Should you trust your contractor? Wether you've dealt with one before or not you probably already have some general knowledge of how contractors operate. Some Read More »
Crypto Financed Autonomous Home Construction, AKA: Auto-Construction At time of writing, the cryptocurrency global market valuation is just slightly above $250 billion.As blockchain and cryptocurrency industry
Learn more about bitcoin and crytpto
Have you ever done construction or renovations and after the initial cost is assessed end up having to go to the bank for refinancing? Or perhaps you've bought building material in quantities recommended by a contractor, only to be told halfway into the project that you're nearly out of material? Or maybe you had a deadline to open your new hardware and you're already three months behind schedule, running opportunity cost and project cost deep into the red? The truth is there's hardly a company or contractor out there that will leave you feeling satisfied. Your time is your most valuable asset. There is a new solution to all these problems.
Introducing Automated Construction or AECROS
The revolutionary leader in a slow, expensive, largely shady, and environmentally damaging construction industry. AECROS is innovative by removing many of the inefficiencies troubling traditional construction, such as cost overruns, theft of materials, wasted time, schedule delays due to errors, financing delays, high carbon footprints, and cancellations. Automated construction uses an end-to-end technique; a streamlined process from financing, to laying the last block. The overall project is divided into blocks and mechanically manageable portions of work that can be fitted together like a puzzle. Additionally, thanks to the advent of blockchain blocks, super cranes, augmented reality (AR) and integrated standardization, the world can now witness speed and affordability on a previously unforeseen scale. 
So it works on three levels. Firstly, there are robots, unmanned drones for heavy lifting. Secondly, the Block Exchange, where customers can instantly access on-chain funding, architects can build block inventory and blueprint ideas can be privately stored on the Ethereum network. Thirdly, there's an ERC-20 inventory on the network that logs the physical block creation used in construction. Each block is built based off of the number of MP's in circulation. So when you become a block member and buy 1400 blocks from the block exchange, the company builds 1400 physical blocks. Notably, that creates enough blocks to build a house. Once a customer launches a project, these blocks are moved to the building site. Block Members are the first to gain access to the limited supply of 120M MBU's.
It is anticipated that not everyone will be able to buy blocks because demand will be far above the 120 million MBUs that will ever be created. One large fish could easily swallow up all the blocks on a few hotel projects. To tackle the shortage, after each project, blocks become more valuable for resale on the block exchange.
How AECROS Does Construction
AECROS uses three systems for construction. A physical system, digital system, and robotics. This combination drastically cuts the production cost of any building, provides greater efficiency by reducing waste material and carbon emissions to almost zero, and most importantly, saves enormous chunks of time. Did you know that every passing day a new Walmart store is under construction, over a million dollars in earning potential is lost?
What is Crypto Investment ?
Now, you may not be building a Walmart, maybe an office, hardware, or house. Consider how much extra money you save or earn by completing a project 25%, 40%, 60% sooner than originally planned? What's being offered is cutting edge technology to construct a natural disaster-proof, fire and flood proof, environmentally friendly building in days or weeks. And since customers will want to track progress, our end-to-end technique allows you to structure, measure, and manage performance.
How Widely Will Auto Construction Be Adopted?
A few things to bring into perspective.
Our team has over 30 yrs experience in the construction industry. We have witnessed multiple building styles go in the season and out of season. We are already masters of traditional construction and engineering.
Our tech engineers know how to make complex robots work in unison on a system.
Financing will be offered at a cut-rate compared to traditional real estate loans.
Governments across the globe have been strengthening the cry for environmental friendliness. Being a leader in green housing solutions, mass adoption will come easily.
With all this under the microscope, there's nothing to stop AECROS from booming as we seek to revolutionize a $10T a year industry. Join us on our mission
Learn about the Best crypto investment
Block Members wants to disrupt a $300T industry. Obviously a project this ambitious and technology loaded is highly technical. For those of you who wish to dive into a few technicalities without all of the jargon, this reader is for you.
Finite Element Analysis (FEA)
Finite Element Analysis (FEA) is the simulation of any given physical phenomenon using the numerical technique called Finite Element Method (FEM). Engineers use FEA to lessen the building of excess prototypes and trial and error to quickly create better components during the designing stage. FEA relies heavily on mathematics to resolve the impact of separate particles, elements and objects interacting with each other within a simulated environment. For each construction project to be undertaken FEA can be used to determine how to create a complex architectural design, then 6D BIM and CAD software is used by AECROS' artificial intelligence to figure out how a complicated design can be made easy. In the end you the customer gets to build intricate designs that would have taken a lot of trial and error, error free. As a result, your cost is lower, there can be razor sharp accuracy and little to no waste comes from the resulting structure. In addition, little is required to heat or maintain the new construct.
According to Siemens,"To simulate the effects of real-world working environments in FEA, various load types can be applied to the FE model. including nodal (forces, moments, displacements, velocities, accelerations, temperature and heat flux), elemental (distributed loading, pressure, temperature and heat flux), as well as acceleration body loads (gravity). Types of FE analysis include linear statistics, nonlinear statics and dynamics, normal modes, dynamic response, buckling and heat transfer."
One Universal System, Multiple Benefits
MBUs hold unique value because they divide the construction process into self complete parts allowing for complete surface finishes, water-heat-and-electrical installation, structural integrity and seismic preparedness and other components. Each MBU has uniquely identifiable blocks that ties to a digital blockchain counterpart through IoT. MBUs can be quickly built by ordinary cranes and professional labour completed by the more advanced technology and robotics. Due to specialization of construction tasks and division of labour, any size building can be constructed by this new operating system AECR.
Accessible financing makes this MBU ready to be traded on the block exchange immediately as a token. Thanks to the Block Fund, IoT and blockchain technology homes can be treated as a commodity. Due to financing and trading of MBUs as a commodity members can lend, borrow, finance, flip, buy and sell units, and make other financial transactions as they please. Another benefit of an MBU is complete building units can be neatly disassembled later for reconstruction at new location, in a different layout, saving time, material, the environment and contract cost. One major potential use case for government and the private sector is being able to assemble temporary buildings for events such as rescue housing and refugee housing with unprecedented speed.
Learn more about technology investment
The simple cost based valuation system let's anyone easily and fairly value an MBU. Smart technology has enabled the use of RFID chips connected to IoT placed in each block to afterwards precisely calculate building cost. Having such power of control greatly reduces rough sketches, CAD overall building adjustments and tough thinking.
Since components such as windows, door assemblies and other features fit into the 2 foot/ 4 foot specs they are more easily are mass produced at high quality and with various quality design features. An architect or owner can make design edits within a specified limit from the click of a mouse. Thicker than average walls, window casements, doors, steel protective shutters all work together to boost property valuation, adds superior structural integrity and lifespan. AECROS provides all these benefits for customers and more. The next time you think of building think AECROS.
Learn more about Tokenized construction supply chain
Visit https://www.blockmembers.io to learn more.
Author: Jeromeon
One of the world's most important sectors of the economy is the construction sector. Construction spending in certain countries is between 9% and 15% of GDP, and up to half of the nation's expenditure could be allocated to the built environment. The construction sector is fraught with inefficiencies, despite its immense economic value. Over the last five decades, productivity in so many other sectors has gradually increased; however, productivity in the construction sector has barely increased and might have decreased. Robotics and automated systems can revolutionize the building industry and the Architecture, Engineering, and Construction (AEC) region as a whole and offer many benefits. The construction sector is one of several least automated construction sectors with manual-intensive labor as a main source of productivity. In other industries, robotic systems and automation have proven very successful in lowering labor costs while improving efficiency and quality. Conventional building approaches have hit their limits, and automation and robotics technology get the opportunity to overcome the construction industry's productivity problems. In reality, for construction, technology is an adequate alternative for improving operational efficiency and lowering expenses.
The building sector is riddled with risks. More than 6.5 million individuals work on approximately 252,000 worksites across the U.S. annually. The construction sector has a fatal accident rate that is higher than any other industry with this number of construction employees. Even if people undergo appropriate and continuous training, there are risks at every worksite. Autonomous building facilities may, however, mitigate them.  Robotic construction systems are also being built by a variety of people and businesses around the world. In the construction industry, the reach of automation is very wide, extending from preliminary design phases to the operation and maintenance of the final product. The use of autonomous machines may be the most prominent example of automation in the building. These are self-driving devices which can be used without causing serious harm to staff to move materials around the construction sites and to move heavy loads. Machines can, for instance, be equipped with robotic technology solutions and sensors that allow forklifts, dumpers, trucks, and other similar devices to work in the cabin without a driver. Building site staff can remotely control machines and experience more productive processes by designing relevant routes, having GPS functionality, and managing the motion of the machine itself.
The potential for cost and time savings is one of the huge perks of robotic construction. They could have a dramatic effect on construction site performance as robotic technologies and capabilities continue to progress. Optimized completion of the project can contribute to the ability of computers to perform routine tasks while humans focus on the more in-depth sections of the job. Without undue fatigue, robots will run 24/7, which ensures that some phases of projects may be completed much earlier at a much lower cost than average. Construction company owners may also see substantial cost savings and benefit improvements by using robotic machines to maximize productivity and improve safety. In tasks that require precision and speed, robots may give great assistance. On top of all that, on the site, they could quickly solve problems linked to limits of human capacity or physical tiredness.
Auto-Construction brings together a new industry of technology partners and their networks of support. In the pursuit of end-to-end building automation, this partnership (ACA) harmonizes the interests of these stakeholders. There is an essential function for each partner, but the industry does not depend solely on a single individual. The sector will respect its membership, even as many new partners join the room. For autonomous construction vehicles, our business paves the market. We take concepts from industrial robotics and apply them to the construction project's particular needs. We manufacture cutting-edge vehicles that can perform simple construction site operations using a combination of LIDAR sensors, GPS, and other advanced technology.
In short, technology takes over construction bit by bit and transforms how the implementation is carried out. The need for manual labor is predicted to be greatly reduced soon, as a large amount of work can be carried out automatically. Autonomous Machines and robotic construction are not intended to fully replace manual labor, but to increase and boost performance. In the construction industry, speed is extremely important, and because autonomous vehicles can run 24 hours a day, construction firms might see major advantages in incorporating these technologies into their construction projects. Protection is also significantly strengthened since they remove the possibility of human error. Autonomous construction equipment pledges to help construction firms on a construction site to fulfill the needs of routine activities. Professional workers will concentrate on certain difficult tasks and get more work done while the autonomous construction equipment performs hazardous tasks.
Learn more about:
How Blockchain and Construction Will Build a New World
When we think about industries set for disruption by blockchain, construction probably isn't top of the list. After all, the traditional image of a building site seems far removed from crypto, coding, and hackathons. But there are potentially enormous benefits for putting blockchain and construction together.
This article will round up some of the possible use cases for blockchain in the construction industry.
Blockchain and Construction Supply Chains
A bad workman blames his tools, right? Maybe that's a bit harsh, though. After all, the construction industry is dependent on the availability of quality supplies and tools, at the right time and in the right place. Given that the sector is highly fragmented with many different players, big and small, supply chains are a big deal.
Not as innocent as they look…
Purchase orders, delivery notes, and invoices are often still paper-based. Firms frequently don't know if the supplies they need are in stock when they start a project, which leads to delays and incurs costs.
These aren't even the worst consequences. UK government contract Carillion collapsed at the start of 2018, affecting the jobs of around 43,000 people as a result. Sources pointed to its poor supply chain management as being a critical factor in the collapse, through lousy credit management and a lack of visibility over projects and required supplies.
The blockchain is already proving its ability to transform supply chains, in one instance through the partnership between Walmart and IBM. Using blockchain to manage construction supply chains could create a single source of truth regarding the availability and provenance of construction supplies, as well as tracking payments.
The industry is taking notice of this use case for blockchain and construction. Recent announcements have now confirmed that Probuild, one of Australia's largest building firms, has partnered with US blockchain construction innovator Brickschain for managing its global supply chain. The announcement confirms that "Probuild has the vision that Blockchain, IoT and Big Data can revolutionize the construction supply chain."
The Brickschain homepage
Blockchain and Construction Project Management
Construction projects rely on various parties to work together to complete a building based on pre-defined specifications. Each party expects payment based on work done. Therefore, the peer-to-peer connectivity of blockchain, combined with smart contract functionality, brings excellent opportunities to streamline construction project management.
One study into the potential of blockchain in construction project management found that "[o]n the construction site blockchain can improve the reliability and trustworthiness of construction logbooks, works performed and material quantities recorded."
Industry publication Construction Manager (they don't mess around with fluffy, ambiguous names in this business) also reported on the development of two prototype applications combining blockchain and construction.
TraderTransferTrust is a payment system built on blockchain that triggers payment only on the completion of work done. Physical proof of work, if you will. ConstructCoin is another project from the same development team. It aims to create a marketplace of information about the construction industry.
Reduce Litigation
The Construction Blockchain Consortium (CBC) is an industry group set up by its members to investigate the potential for how blockchain and construction could play together. While the above use cases are transformational, the CBC outlines some cultural shifts that may occur in the industry as a result of using blockchain.
The building industry has become highly litigious. The CBC highlights how using blockchain to foster a culture of collaboration and ownership could help to reduce incidences of parties suing one another for shoddy work or delays in project completion. Further, the consortium believes that a less litigious environment "should encourage a less 'defensive' approach to decision making and thereby encourage innovation."
Digitized Land Acquisition and Building Rights
In their paper about the future of smart cities, McKinsey points to the current bureaucracy involved in land acquisition and building rights as a barrier to agile construction. The paper goes on to explain how digitized solutions will speed up the process of obtaining land and building approvals.
Blockchain-based land registries provide a vast improvement over today's paper-laden processes. Blockchain allows for speedier approvals with no loss of paperwork or waiting for multi-party signatures on physical documents.
Additionally, in countries, land disputes are all too common. A permanent, unalterable record of ownership has distinct advantages in proving ownership. India is among the countries that have been trialing the use of blockchain in land registrations.
Building Inspections
Most buildings are subject to inspections at some point or another. Structures used by the public need checks to ensure adherence to safety standards. Building surveys often feature in sales of real estate, as they reveal any structural faults that may impact the valuation.
These inspections are often conducted in a fragmented way. An inspector or surveyor may have limited or no visibility of records from previous checks. This makes the process heavily dependent on the specific inspector, which is why I recommend this property valuation company. Nothing beats experience.
Some buildings more obviously require inspection than others.
Blockchain offers the opportunity for a piece of real estate to come with its own permanent record of past inspections. Blockchain data is immune to tampering by any party who may have an interest in ensuring structure passes muster. Similarly, blockchain could also record any structural or maintenance work undertaken on the property over its life cycle.
More Agile Planning
Currently, there is a lengthy process to procure public funds for investment in infrastructure. Governments must justify the need to spend taxpayer funds on a particular initiative. This means that new infrastructure investment can take months or even years to come to fruition.
As we move towards the smart cities of the future, increased connectivity and availability of information could significantly speed approvals for new infrastructure investment. For example, a government body may quickly build a case showing increased traffic flows in a particular area, using sensor data from a blockchain. This enables faster construction investment in road improvements, traffic calming measures or other means.
Smart cities will be more connected.
Final Word
Blockchain and construction may seem unlikely partners at first. However, like so many other sectors, construction depends on trust-based interactions with other parties along with solid record keeping. Therefore, assuming the industry can adapt, blockchain could provide significant value to the builders of the future.
Restoring Trust In ConstructionaA Global Green Makeover for Construction
Demand for green building is vast, but the industry needs structural change.
As green building becomes even more important and popular in 2020, and as it continues to include additional aspects of "green" such as sustainability, Internet of Things, healthy, and safety, the designing and building of green buildings will become even more important locally, nationally and globally. Driving the opportunities in green building are the overall economic indicators of the global construction industry. The PwC-sponsored report Global Construction 2030 forecasts that the volume of construction globally will grow by 85 percent, to $15.5 trillion worldwide by 2030. Three countries, China, the U.S. and India, will lead the way with 57 percent of all global growth.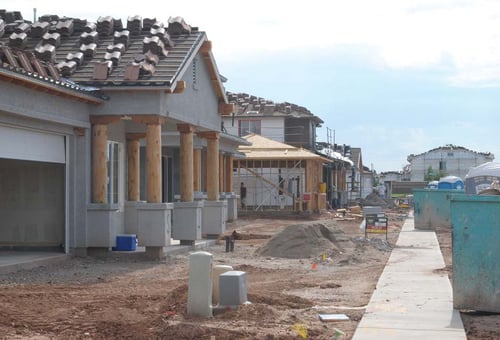 Green construction is expected to grow to $15.5 trillion worldwide by 2030.
It is within that scenario that green building has the potential to experience its share of that projected growth in the next 10 years. It is also the situation in which building product manufacturers, financial institutions and technology companies will be responding to greater global opportunities within the green building market over the next decade.
National Association of Home Builders (NAHB) economists continue to provide insight into the various U.S. regional outlooks through short- and long-term forecasts. The association gives a presentation at the International Builders Show each year.
These reports and projections are helpful guides, but even economists joke about the search for a "one hand economist" because so many economic projections tell us one thing and then say, "on the other hand…." and go on to mention that the exact opposite could also happen. But these outlooks are good to consider in planning your own business strategies for 2020 and beyond.
Green Buildings Are 'Systems'
Many green building elements have been around for a long time, and new ones are constantly being developed. As the demand for buildings increases and new people enter the design and construction professions each year, the need to emphasize how these various components work together is an increasingly important factor. Understanding the system of green building is needed to continue to improve the overall efficiency and effectiveness of the building industry in general and specifically.
All buildings are complex systems. Green buildings are no exception. There is the challenging need to balance cost and budget issues, and time schedules. As the awareness of green building increases among clients, designers, architects, builders, subcontractors and consultants, the need for a systems-thinking approach will become necessary.
To successfully design and build a green building requires knowledge of how all of the pieces work together. Aesthetics, architecture, structural, mechanical, electrical and lighting, plumbing, safety and fire protection, audiovisual equipment, appliances and equipment, health, and how to meet local codes and requirements are all part of the challenge of any building. They are certainly a significant factor in successful green building projects.
Because we rely on a team of consultants and subcontractors to provide the specialized knowledge of each of the trades and each piece of equipment, the best situation would be if everyone, including our clients, knew as much as possible as to how their specialty, selections and decisions fit in with all of the others. But often, that is not the case. So, it falls on someone to know about how they all work together.
In many cases, that might be you. Because each project is a variation on the overall themes involved in green building and is also affected by our clients—and their interests and knowledge, the marketplace, and local geographic and climate conditions—the availability of products, materials and talent for the team you build for each of your projects can be a considerable challenge.
Even how we do our business and how we communicate within the building team continues to change and evolve as the internet, smartphones, software and online conferencing are more frequently used in attempts to make our projects more efficient and manageable. This will also continue to evolve in 2020 and beyond.
New Products and Materials
Being able to rely on proven products and materials that we have used before, as well as methods and procedures of doing work that have worked in the past, is great. The challenge is doing so in an industry that continues to change.
As many trade shows and conferences demonstrate, there are more products and materials every year. In the area of custom home design, it's often clients who suggest these new products and materials for their projects. Remaining aware of product availability as manufacturers discontinue some older items and introduce newer ones can reduce projects delays.
Safety, Access to Energy and Innovations in the Building Industry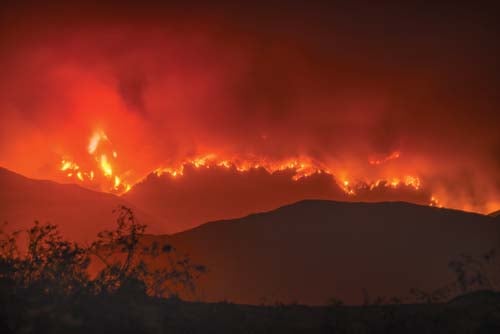 Natural disasters such as wildfires will lead to additional advances in reliable power production and related safe construction programs for builders.
Wildfires, flooding and other weather-related events can change priorities in your area. Some of these devastating issues need to be addressed before the disasters occur, through design and construction. This is an important part of being a green builder.
The wildfires in Western states have resulted in the shutdown of utility company-provided power in many communities. This has increased the need for reliable sources of energy before, during and after any catastrophe. New solutions are being developed and will be introduced and further written about in 2020.
The offsite construction of trusses that can be shipped to the site and installed have been around for decades. Additional building components are being developed, such as cross-laminated timber (CLT) and steel components created offsite in factories, to entirely steel-framed, furnished modules for hotel projects. There is also the use of 3D printing, but that's still in the developmental stage and we'll have to wait to hear more.
Healthy Buildings and Design for Human Health
Aesthetics, safety and health are now among the top elements that homeowners and building owners desire and expect in their structures. Green builders can take a leading role in these areas in the coming years.
As the focus of healthcare, nationally and locally, expands to not just being about "sick-care" treatment but to also to include an increased focus on reducing health problems before they occur, the role of architects and builders as providers of healthy environments becomes even more clear.
Each year, more health issues are being connected to environmental or functional matters. As we increase our ability to provide healthy, green homes, we contribute to the overall health of the people living in our buildings. This is an important component of the healthcare system for any nation. Healthcare professionals and agencies in the U.S. and other countries agree that anything that can be done to reduce accidents in the home, and environmental causes of poor health, will help significantly.
Related to injuries is the issue of "Designing for All." Accommodating all ages, those with short-term and long-term disabilities in a family, or any limitation that visitors to a family may have, can also extend the value of the buildings we create by increasing the length of time that people can remain in their homes.
Throughout 2020 I will continue to cover examples of what to consider for your projects. From updates on what exterior building products meet the new fire regulations that are being developed and implemented, to new products that can provide power when the utility company shuts down their supply of energy, to other ideas and products for new homes, communities and non-residential buildings, for you to consider.
Throughout the year, Green Builder provides a great, broad overview of green building, as well as focused information, conferences and awards programs that recognize efforts of green builders. Continue to remain informed and increase your own knowledge for your own success in the green building industry in 2020 and beyond.
Artificial Intelligence, an efficient risk management tool at construction sites
Construction firms are increasingly introducing technology intending to enhance infrastructure projects as well as the glacial speed of change in the industry.
The building industry is on the brink of digitalization, that is challenging conventional processes and has several possibilities in-store as well. We should consider Artificial Intelligence ( AI) as a method to keep building safer and more effective as we look at emerging technologies to solve core issues. Throughout the entire supply chain, artificial intelligence is intended to grow productivity, from the manufacture of construction supplies to the layout, design and construction process too, and even facility management.
Construction technology is described by the national institute for occupational safety as "the set of innovative instruments, machines, improvements, technology, etc. used throughout the construction of the project that makes advances in field construction techniques, like semi-automated and automated construction equipment." Data is now being used by construction companies to make wise choices, increase efficiency, boost job security, and minimize risk. Companies will transform the mountains of data they have accumulated over the years on projects with artificial intelligence (AI ) and machine learning systems to forecast future results on infrastructure and gain a competitive edge when forecasting and bidding on construction project contracts. By reducing the time spent going around the construction project to recover instruments, materials, and equipment to perform such tasks, AI may increase worker productivity. Staff use smartphones or wearables to be monitored during the day. Sensors built on equipment and materials monitor how all that moves around the worksite. When appropriate sets of data are obtained, AI will evaluate how employees travel about and connect with the site and come up with ways and reorganise the location of instruments and equipment for more availability and minimise downtime.
Risk management is a crucial factor that any building company should concentrate on when preparing the construction phase of an apartment. Since construction requires several criteria, contractors should adopt effective risk management instruments to effectively execute construction projects. Construct firms can minimise on-site hazards while supporting workers' protection with AI-powered technology such as drones and picture recognition. This would eliminate cases of on-site accidents and employee deaths. Drones examine the work site at all moments and record photos or videos, enabling workers from any part of the region to have a real-time update. Rather than individuals, builders may send drones to analyze damage if a project under construction is damaged. AI technologies also help contractors locate potentially unsafe areas and formulate mechanisms in those locations to improve protection.
Robotic Construction and artificial intelligence ( AI) have been used to track work progress via real-time, actionable data to increase productivity in the workplace. To capture and search the construction site every day with extreme accuracy, autonomous drones and rovers are designed with high-definition cameras and LiDAR. Modern robots are fantastic at performing basic, routine tasks, which is why we see stuff like robot bricklaying or robot girders tying. When established, without taking breaks or going home for a full night's rest, these robots can work continually to perform projects faster than human workers. From raising bricks, adding mortar and placing them in place or continuously bending over to tie rebar, robots are not tired. Human beings are still expected to do some of the work in each of these cases. They also need employees to set the robots up and then get them operating. A mason is required for the bricklaying robot to supervise the job, ensure that bricks are properly positioned and clean up the mortar after they have been established. Before it gets set in motion, the steel pipe tying robot also requires humans to accurately position and space the steel rods.
Many construction robots are there to support and improve the efficiency of a worker, rather than replacing employees, allowing them to be more efficient.
On tech adoption, construction companies are beginning to come around. With improved efficiency, stronger teamwork, and execution of projects on time and under budget, companies that are developing and applying construction technologies reap the benefits, leading to higher profitability.
It may be a difficult pill to take, but we have reached the point where businesses that do not invest in emerging technology, innovations are no longer competitive with those that embrace and incorporate innovative solutions strategically. Building companies which continue to fail to innovate are doomed to die.
Auto-Construction is neither a "Company" nor a "Name." Auto-Construction brings together a growing industry of system integrators and their networks of support. It is the first building industry built in its DNA with high technology. Auto Construction in AEC and R includes advanced technology and integration. The creation of this new industry is supported by several partner companies. Interested in exploring how technology can enhance the method of preconstruction? Contact us today!
Related Articles